115th New York Infantry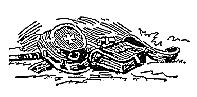 The 115th New York, or "Iron Hearted Regiment", made up the remainder of Barton's brigade. Under the command of Colonel Simeon Sammons, and composed of tough upstaters from the Mohawk Valley and its environs, the regiment was mustered into the service of the United States for three years on 26 August 1862. However, the regiment suffered an ignominious initiation into military service. During the Antietam campaign, and barely two weeks after its 30 August 1862 departure from New York, the regiment was stationed at Harpers Ferry, Virginia. When the town was surrounded by the Confederate Army, it surrendered , along with the remainder of the 12,000 Union garrison.

Colonel Simeon Sammons
Image provided by Lance Ingmire. Used with permission.
Following its parole and exchange, the 115th briefly served in the Washington defenses. In early 1863, the regiment transferred to the Department of the South, and was stationed at Port Royal, Hilton Head, and Beaufort, South Carolina, where it participated in several small skirmishes along the coast, suffering no casualties.
In December 1863, the regiment was transferred to Barton's Brigade for General Seymour's Florida Expedition. The regiment was anxious to prove itself in battle, and erase the blemish of the Harpers Ferry debacle. The 115th performed well at Olustee, but 296 New Yorkers were killed and wounded during the battle.
During the Florida campaign, Pvt. Benjamin Thackrah of Company H, originally born in Scotland, received the Medal of Honor for actions on 1 April 1864, near Fort Gates, Florida. His citation reads: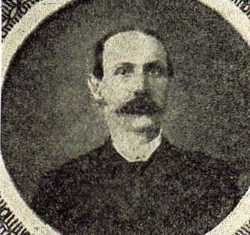 Private Benjamin Thackrah
"On the morning of April 1, 1864, Private Benjamin Thackrah volunteered to join a party of twenty-five soldiers for an expedition up the river at Fort Gates, Florida, in search of a small enemy picket guard. On reaching the shore in a boat, the party proceeded through the swamps to locate and surround a small house believed to hold the picket guard. The twenty-five volunteers entered the house, surprising the enemy and quickly capturing the entire picket with its arms, horses, and supplies, and then returned through the swamps with their prisons and placed them on a Union tug boat. For his heroism in this dangerous expedition, Private Thackrah was awarded the Medal of Honor."
In April 1864, the regiment was assigned to the Army of the James and campaigned against Richmond and Petersburg as part of the Tenth and Twenty-fourth Corps, and, like the Forty-seventh and Forty-eighth New York, it was part of the expedition against Fort Fisher, near Wilmington.
While under the command of Colonel Nathan J. Johnson, previously its lieutenant colonel, the regiment was mustered out at Raleigh, North Carolina, on 17 June 1865, with a number of the enlisted men (301) and a few officers transfering to the 47th New York Infantry.
---
Photograph of Col Nathan J. Johnson
Photograph of LtCol Ezra Walrath
Photographs of Capt Garrett Van Deveer, Company A
Photograph of Cpl Alfred Castler, Company A
Lt George Curren, Company C
Sword used by Lt William Tompkins, Company C
Photograph of Cpl Edward Buddle, Company C
Photographs and letter written by Lt Nicholas De Graff, Company D
Photograph of 1stSgt Elbert Slingerland, Company D
Photograph of Pvt James English, Company D
Photograph of Sgt Harvey Charistie, Company E
Photograph of Pvt Frederick Meyer, Company E
Photograph of Pvt Ezra Drake, Company F
Photograph and career of Captain Egbert Savage, Company G
Pipe used by Lt Levi Sheffer, Company G
Photograph of Sgt Alfred Gould Company H
Photograph of Pvt Almon Stone, Company H
Clothes, sword and binoculars of Lt James M. Hill, Company K

---
External Web sites related to the Battle of Olustee


Free online copy - The Iron Hearted Regiment: Being An Account of the Battles, Marches and Gallant Deeds Performed by the 115th Regiment N.Y. Vols. - published in 1865 by James H. Clark, a 1st lieutenant in Company H.

History of the 115th New York
History of the 115th New York
115th New York Regimental history, battles and casualties, newspaper clippings, and photographs
Counties that the companies were recruited from
Casualties of the 115th NY during the war
115th NY casualties at Petersburg, including Col Sammons
Pvt Benjamin Thackrah, Company H, Medal of Honor awardee, for actions in Florida - second site
Wikipedia page on the 115th New York

---
115th New York Reenacting Units
(Please inform Webmaster of new additions, changes in URLs or dead links.)
---
Union Order of Battle
Battle of Olustee home page
http://battleofolustee.org/