"First Lieut. James M. Hill was born in the town of Broadalbin, Fulton Co., N.Y., July 3d, 1836, and was a shoemaker by trade. He enlisted in Co. K as a private, was appointed sergeant at the muster in of the company, promoted to 1st sergeant Oct. 30th, 1862, and commissioned 2d Lieut. Nov. 25th, 1863, in place of Francis H. Francisco, promoted. He was transferred to the 47th N.Y.V., at Raleigh, N.C., June 17th, 1865, and is still in the service. He engaged in several battles, and for a time was acting quartermaster of the regiment."
- from The Iron Hearted Regiment: Being An Account of the Battles, Marches and Gallant Deeds Performed by the 115th Regiment N.Y. Vols. - written by 1st Lt. James H. Clark, Company H, in 1865.
Below are photographs of Lieutenant Hill's sword, trousers, vest, kepi and binoculars.
From the Richard Ferry Collection. Used with permission.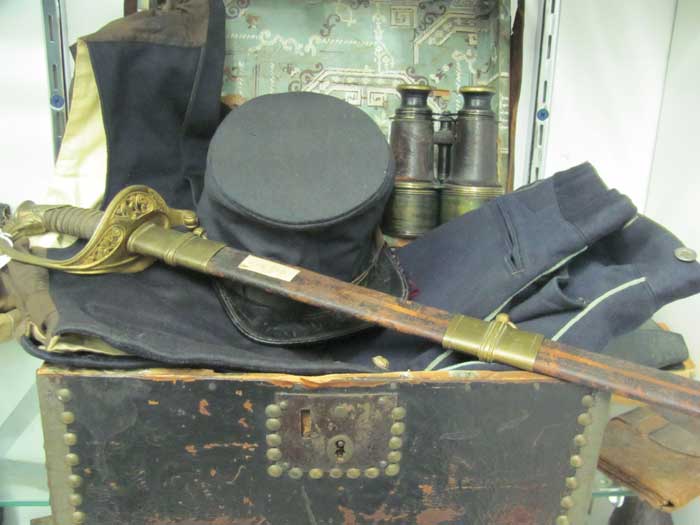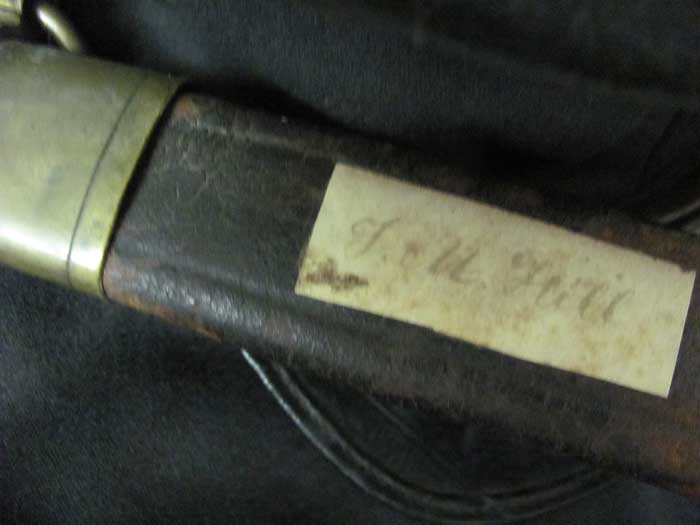 Return to the 115th New York Infantry page.
Battle of Olustee home page.