Forty-seventh New York Infantry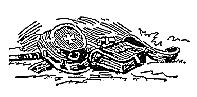 The Forty-seventh New York, also known as the Washington Grays, was recruited, primarily in New York City and Brooklyn, between July and September 1861. Following its muster into Federal service, the regiment was sent to the vicinity of Washington, where it remained in camp for several months. However, the New Yorkers soon were transferred to the South Carolina coastal islands, recently captured by a Union expedition under General Thomas W. Sherman.
The Grays remained in South Carolina throughout 1862 and 1863, and were engaged in operations against Charleston. The regiment also participated in the battle of Secessionville, 16 June 1862. At the time of the Florida expedition, the unit was considered a veteran regiment and was commanded by Colonel Henry Moore. At Olustee, the Forty-seventh, along with the rest of Barton's Brigade, was in the heaviest of the fighting, losing 313 men, the highest total of any Union regiment.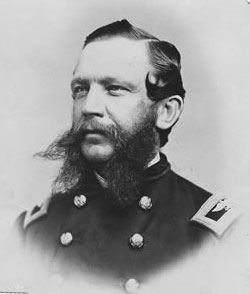 Colonel Henry Moore
New York State Military Museum.
The regiment later fought in Virginia, including the battles of Drewry's Bluff and Cold Harbor, and in the long siege of Petersburg. It also participated in the attack on Fort Fisher, North Carolina. During the war, the Forty-seventh suffered 565 casualties.
---
Photograph of a wounded Col Henry Moore
Pvt Frederick Guscetti at Andersonville (more on the adventures of Major Bogle, 35th U.S.C.T.)
Photograph of Capt Hiram Pulver, Company B
Photograph of Lt Charles Evry, Company B
Discharge Paper for Pvt John Smith, Company F
Photograph of Pvt Francis Raenhart, Company I
Photograph of Cpl Charles Hayden Company K

External Web sites related to the Battle of Olustee
47th New York Regimental history, battles and casualties, newspaper clippings, and photographs
History of the 47th New York
Timeline for the 47th New York
The regiment's flank markers
History of Cpl Peter Henderson, Company H

---
47th New York Reenacting Units
(Please inform Webmaster of new additions, changes in URLs or dead links.)
---
Union Order of Battle
Battle of Olustee home page
http://battleofolustee.org/