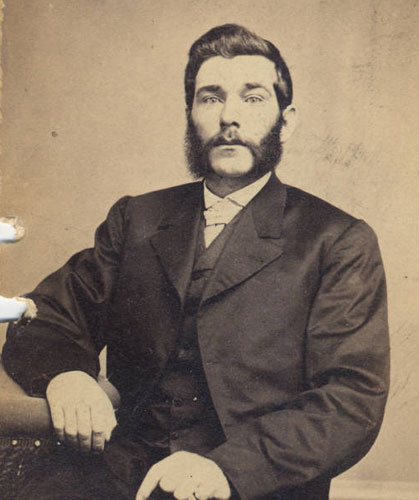 From a Carte de Visite
New York State Military Museum.
Used with permission.
Alfred Gould was 23 years old when he enlisted in the 115th New York Volunteer Infantry on 21 July, at Halfmoon, New York. However, his residence was not listed On 1 August 1862, he mustered into 'H' Company as a sergeant. On 15 September 1862, he was take prisoner and paroled when Harper's Ferry, Virginia fell to the Confederates. Gould and the regiment were later exchanged. Gould was mustered out on 16 June 1865 at Raleigh, North Carolina.
---
Return to the 115th New York Infantry page.
Battle of Olustee home page.