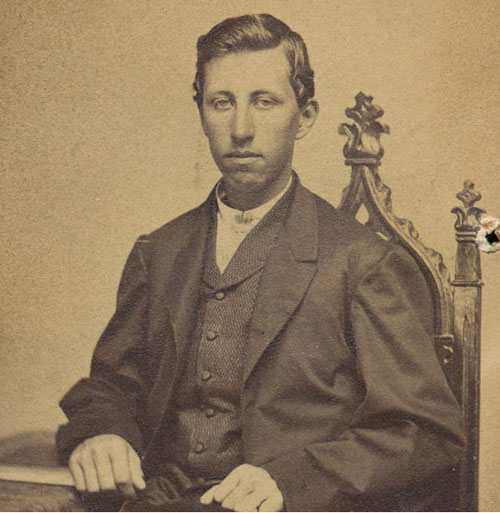 From a Carte de Visite
New York State Military Museum.
Used with permission.
Alfred J. Castler (sometimes reported as Kesler or Cosler) was 18 years old when he enlisted in the 115th New York Volunteer Infantry on 11 August 1862, at Glen, New York. He was mustered in as a private in Company A. Like the rest of the regiment he was captured in action, 15 September, and paroled, 16 September 1862, at Harper's Ferry, Virginia and later exchanged. He was wounded in action on 20 February 1864, at Olustee, Florida. On 16 August, 1864, he was wounded a second time and captured in action at Deep Bottom, Virginia. He was paroled, promoted to corporal, and discharged due to wounds on 29 June 1865.
External Web sites related to the Battle of Olustee

---
Return to the 115th New York Infnatry page.
Battle of Olustee home page.