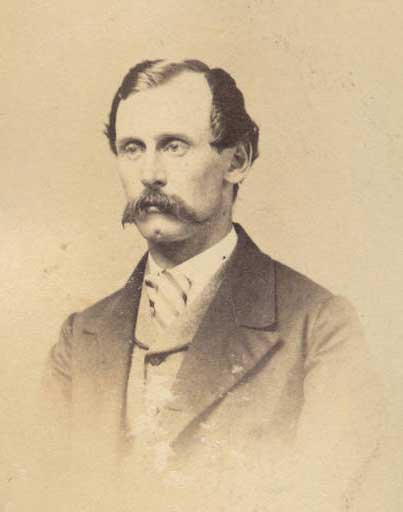 From a Carte de Visite
New York State Military Museum.
Used with permission.
Ezra Wescott. Drake was 27 years old when he enlisted as a private in the 115th New York on 12 August 1862. He enlisted at Greenfield, New York, but his residence was not listed. Later that month he was mustered into 'F' Company. Like the rest of the regiment he was captured in action, 15 September, and paroled, 16 September 1862, at Harper's Ferry, Virginia and later exchanged. He was mustered out on 17 June 1865 at Raleigh, North Carolina.
After the war, he was listed as an investor trustee for the New Lebanon Glass Works, New Lebanon New York, established in 1873. An 1878 census listed him living in Saratoa Springs, New York. Born in 1835, he died in 1982.
External Web sites related to the Battle of Olustee
Ezra Wescott Drake gravestone
---
Return to the 115th New York Infantry page.
Battle of Olustee home page.