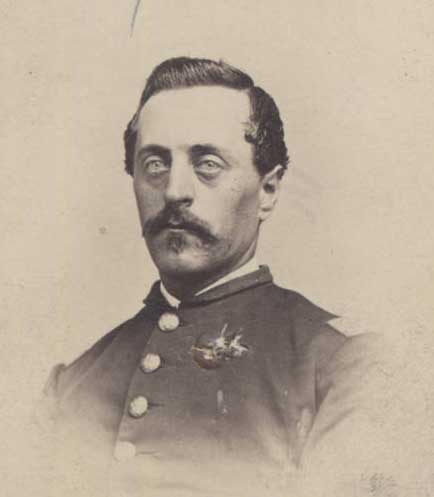 From a Carte de Visite
New York State Military Museum.
Used with permission.
Hiram Pulver was 24 years old when he joined the 47th New York Infantry on 6 August 1861. He joined at Stanfordville, New York, but listed his residence as Pine Plains, New York. He was promoted to sergeant in Company 'D' on 14 September 1861. He was later promoted to 1st sergeant, then to 2nd lieutenant on 1 June 1863, 1st lieutenant on 21 July 1863, then to captain on 10 November 1864. He was discharged on 19 November 1864.
Return to the 47th New York Volunteer Infantry page.
Battle of Olustee home page.