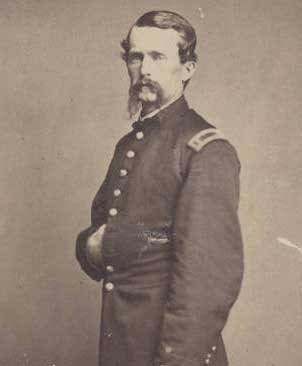 From a Carte de Visite
New York State Military Museum.
Used with permission.
Lieutenant Charles C. Evry had seen prior service in Company I of the 49th New York Infantry before joining the the 47th New York. He was 29 years old when he joined the 47th New York on 29 July 1862, at Buffalo, New York, but his residence was not listed. He joined as a 1st Lieutenant in 'B' Company. Lieutenant Evry was killed at Olustee.
Return to the 47th New York Infantry page.
Battle of Olustee home page.