Guerard's (Georgia) Artillery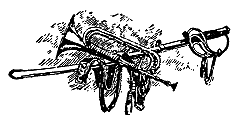 Captain John M. Guerard commanded this unit at Olustee, which numbered two officers and sixty-seven enlisted men. The battery's left section was placed in a supporting position on the Confederate right, while the right section, under Lieutenant William Gignilliat, was sent to the center of the field late in the fighting to support the Chatham Artillery.
In the official Confederate casualty list published in the Official Records, Geurard's Battery is listed as having two enlisted men wounded at Olustee. A newspaper casualty list for this unit simply stated "Two men slightly wounded--returned to duty," and an examination of the units Confederate Service Records for Guerard's Battery did not identify the casualties by name.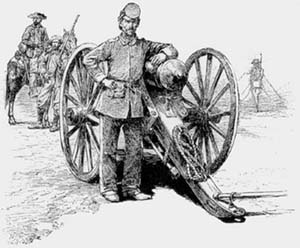 Captain John Guerard's Report of the Battle
---
Guerard's Artillery Reenacting Units
(Please inform Webmaster of new additions, changes in URLs or dead links.)

?
---
Confederate Order of Battle
Battle of Olustee home page
http://battleofolustee.org/