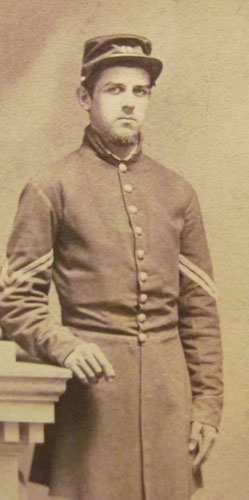 Early war photograph.
Carte de Visite from the Richard Ferry Collection.
Used with permission.
Lorenzo E. Lyons was 19 years old when he enlisted in the 48th New York on 5 August 1861. He rose through the ranks from private to corporal and then to sergeant. He was commissioned as 2nd lieutenant on 9 April 1864. Unfortunately, on 18 June of that year, he died from disease in Beaufort, South Carolina.
---
Return to the 48th New York Infantry page.
Battle of Olustee home page