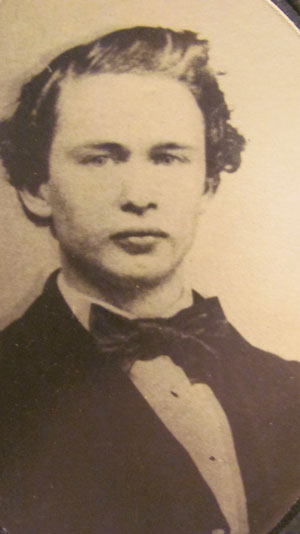 Pre-war photograph?

Born in England, but residing in Concord, New Hampshire, Joseph Farrand
enlisted on 28 September 1861. He was wounded and captured at the Battle
of Olustee. He died of his wounds on 8 March 1864, in Tallahassee, Florida.
His brother also served in the 7th New Hampshire.

Carte de Visite from the Richard Ferry Collection. Used with permission.
Return to the 7th New Hampshire Infantry page.
Battle of Olustee home page