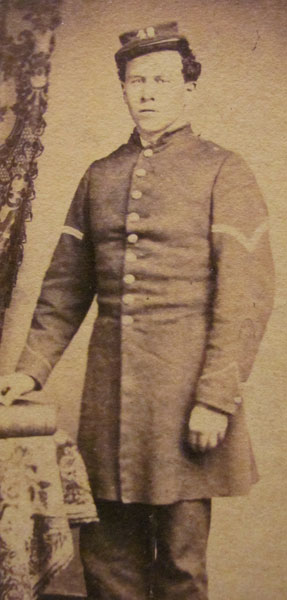 Carte de Visite from the Richard Ferry Collection.
Used with permission.
Frederick H. Bennett was 21 years old when he enlisted with the 48th New York Volunteer Infantry on 16 August 1861. He was wounded near Drewry's Bluff, Virginia on 15 May 1865, and died on 23 May of that year.
---
Return to the 48th New York Infantry page.
Battle of Olustee home page.