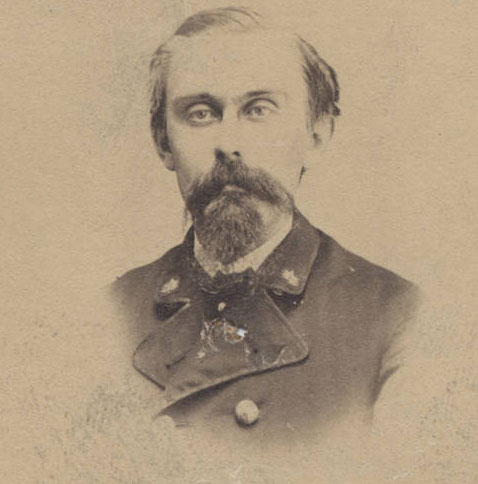 From a Carte de Visite
New York State Military Museum.
Used with permission.
Captain Anthony Elmendorf joined the 48th New York on 26 July 1861, at Brooklyn, New York, his home of residence. He was promoted to captain on 26 August of that year. He was 20 or 21 years old at the time. He was given command of 'G' Company, which he had helped organize. Elmendorf's proficiency in drill acquired in the Thirteenth Regiment New York Militia obtained him his appointment as captain and to him was assigned the duty for a time of drilling the officers of the regiment until this duty was assumed by Colonel Perry himself. He was discharged on 19 April 1864 after submitting his resignation.
---
Return to the 48th New York Infantry page.
Battle of Olustee home page.