1st New York Engineer Regiment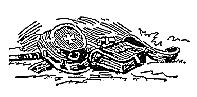 On 28 January 1864, rumors began floating around the Tool Depot on St. Helena Island, South Carolina, run by Sergeant John Westerveldt of Company H, 1st New York Engineer Regiment, that Major James Place was coming to the island with one battalion of the regiment. Companies A, D, G and I moved there from Folly Island on 30 January, and were subsequently ordered to report to General Truman Seymour in Jacksonville, Florida on 7 February. According to Westerveldt, Company I left St. Helena at dark on 5 February, with the other three following on 7 February.
Upon arrival in Jacksonville, Companies A and D went to work repairing the railroad, and erecting gun batteries and rifle pits around Jacksonville. Companies G and I also built blockhouses and rifle pits, with Company G working between Jacksonville and Sanderson, and Company I toward Baldwin. Company G accompanied Seymour to Barber's Plantation (near today's Macclenny) on 11 February, and worked repairing the bridge over the Little St. Mary's River, which the retreating Confederates had partially destroyed during a skirmish on the 10th. The other three companies worked between Baldwin and Jacksonville, building defensive works.
Lieutenant Colonel James Hall, of the 1st New York Engineers, served as Provost on General Seymour's staff during this campaign.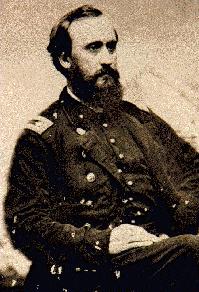 Lieutenant Colonel James Hall
On 30 January 1864, more than 150 men of the Enfans Perdu New York Independent Battalion Infantry (or, "German Legion") were transferred to the 1st New York Engineers per Department of the South Special Orders No. 36. Some of these men were detached to Florida at this time to serve with the 1st and 3rd U.S. Artillery. Four of them were killed in action at the Battle of Olustee on 20 February. Three more were taken prisoner and later died at Andersonville, Georgia.
As the battle ended, Lieutenant Colonel Hall galloped back and forth on the line of retreat trying to establish order and rallying stragglers. Hall arrived at Sanderson about 9:00 P.M., to find that Captain Bridgeman of the 54th Massachusetts was likewise occupied, gathering about a thousand men. Major John Appleton of the 54th was with the security detail at Barber's Plantation during the battle. When relieved there, Major Appleton brought up his two companies and formed a line a mile from Sanderson. He collected some six hundred men there, as stragglers arrived from the battlefield.
After the Battle of Olustee, Union forces withdrew into Jacksonville, while maintaining their positions in Fernandina and St Augustine. Baldwin, with its rail crossing, was abandoned for the time being. In March 1864, Company A built batteries and rifle pits in the defensive works surrounding Jacksonville, as well as felling trees, raising sunken vessels and driving pilings. Company E also worked on the fortifications and built an 83-foot signal tower. Another tower, 110 feet tall, was also completed on 14 April 1864, at Yellow Bluff, about midway between the city and the mouth of the St. John's River. Company G built batteries and a redoubt and bridge over McCoy's Creek, and Company I served at Palatka.
Westerveldt, and his tool depot, had by this time been moved to Jacksonville, and he writes in his diary that on 3 March, his depot was "set to making some axe handles." And on the 4th, he wrote:
"To day all the reenlisted men of this battalion started for the head to join those from St. Helena when they go home on furlough. You will no doubt se an account of their arrival in the papers. There will probably be about 300."
---
Letter from LtColonel James Hall to his family
---
John Poe provided the above information. He listed his sources as:
Diary of a Yankee Engineer; Anita Palladino, ed, Fordham University Press, New York, 1997
Official Records, Army; Series I, Volume XXXV, in two parts, Chapter XLVII - Operations in South Carolina and Florida, and on the Georgia Coast, January 1 - November 13, 1864; Pg 472 and 473; Gen. Gillmore
Other sources cited in The Civil War in Florida, Volume II, the Battle of Olustee, Lewis G. Schmidt; 1989.
http://www.1stnyengineers.com/regimental-history.html, Jackie Budell, descendant
External Web sites related to the Battle of Olustee

---
1st New York Engineers Reenacting Units
(Please inform Webmaster of new additions, changes in URLs or dead links.)
---
Return to the Union Support Units page
Battle of Olustee home page
http://battleofolustee.org/