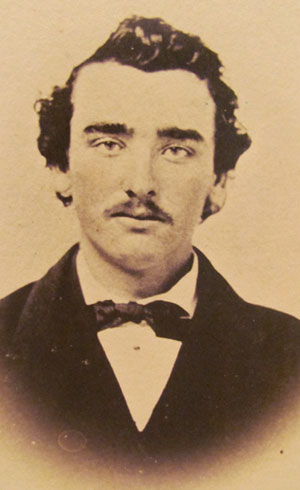 True W. Arlin originally enlisted as fifth corporal in Company E, on 7 November 1861.
He was 19 years old at the time. On 21 July 1863, then Sergeant Arlin was promoted to
2nd lieutenant to replace an officer who had been killed in action. Severely wounded at
Olustee, Lt. Arlin died of his wounds in Beaufort, South Carolina, on March 25, 1864.
Carte de Visite from the Richard Ferry Collection. Used with permission.
Return to the 7th New Hampshire page.
Battle of Olustee home page.