Sergeant Oramel Bromley Scofield
40th Massachusetts Mounted Infantry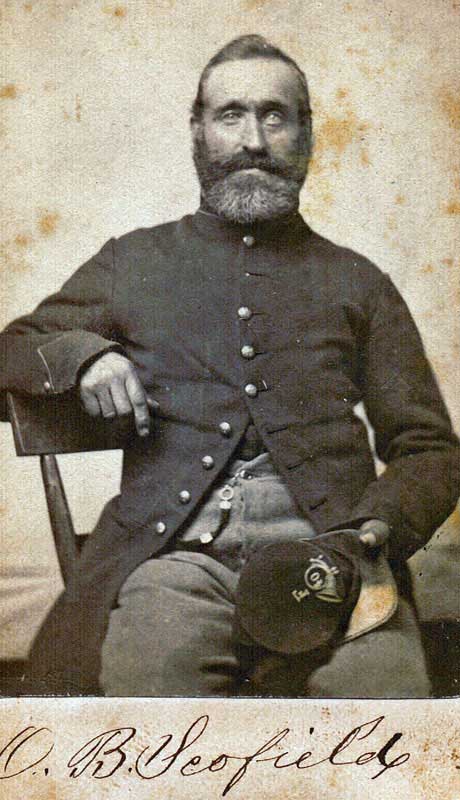 Sergeant Oramel Bromley Scofield, served in Company F, 40th Massachusetts Mounted Infantry.
He was born in Elmore, Vermont, but at some point moved to Massachusetts, at or near
East Stoughton. He enlisted 29 July 1862, at the age of 44. He was a carpenter by trade.
From his records he was an outspoken and steadfast individual, and an officer once threatened to run
him through with a sword. This may explain why he was discharged at the end of the war as a Corporal.
Sgt. Scofield's son enlisted as the same time as his father, but died of disease in the Carolinas.
Unlike most of the men who served in our country's greatest conflict, Sgt. Oramel Bromley Scofield
gained everlasting fame — there is a pub outside Boston named for him.
This Carte de Visite was provided courtesy of Jennifer Theoret.
Return to the Union Support Units page
Battle of Olustee home page