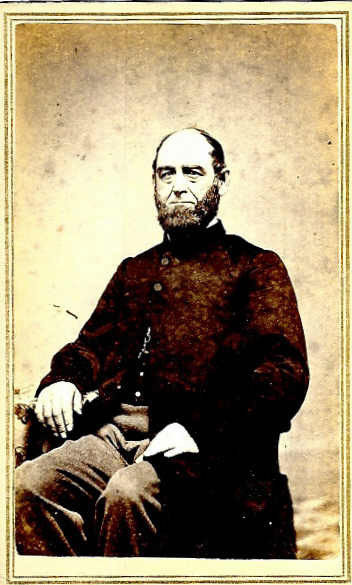 Joseph C. Emerson was born in Canterbury, New Hampshire in 1820 and was a Methodist clergyman.
During the war he served as chaplin of the 7th New Hampshire Volunteer Infantry.
After the war he drowned at Fernandina, Flordia, on February 3, 1877.
Carte de Visite from the Richard Ferry Collection. Used with permission.
Return to the 7th New Hampshire Infantry page.
Battle of Olustee home page