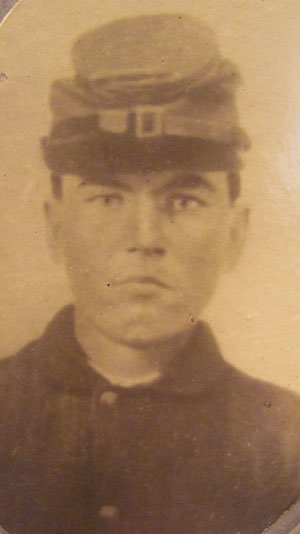 Daniel Jones enlisted as a private in Company E, on 28 September 1861.
He was 18 years old at the time. He was killed during the Battle of Olustee.
Carte de Visite from the Richard Ferry Collection. Used with permission.
Return to the 7th New Hampshire Infantry page.
Battle of Olustee home page.