Uniform Frock Coat and Photograph of
Sergeant Daniel Hayden
Company H
7th New Hampshire Volunteer Infantry
This blue frock coat was worn by Sergeant Daniel Hayden, who was wounded at Olustee.


From the Richard Ferry Collection. Used with permission.
The following photograph of Sgt. Hayden is from the regimental history of the 7th New Hampshire by Henry Little.
A link to the online edition of that book is available on the 7th New Hampshire page.
The photograph was provided by James Permane.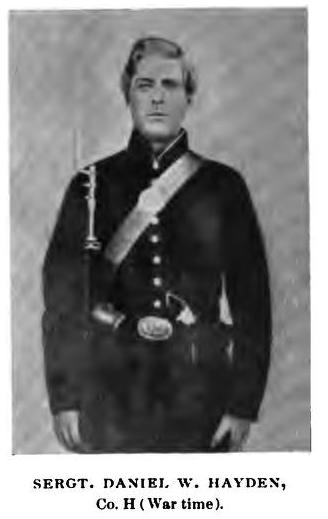 Return to the 7th New Hampshire page
Battle of Olustee home page