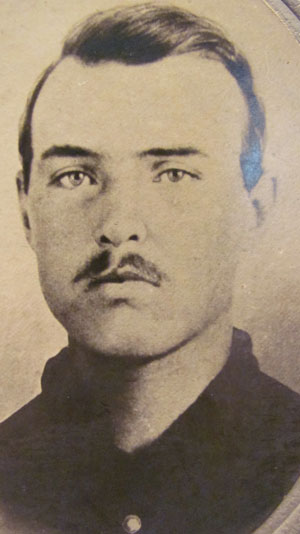 Daniel E. Abbott enlisted on 11 August 1862. He was 18 years old at that time.
Abbott was wounded at the Battle of Olustee and then captured. He died on 31
October 1864, while in the Confederate prisoner of war camp at Andersonville, Georgia.
Carte de Visite from the Richard Ferry Collection. Used with permission.
Return to the 7th New Hampshire Infantry page.
Battle of Olustee home page.