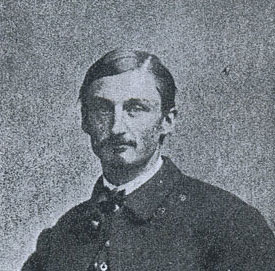 1st Lt Andrew Watson Leonard.
1st Lieutenant Andrew Watson Leonard began the war as an enlisted man in Company D, 13th Massachusetts, joining that unit on 19 July 1861, and giving his civilian occupation as clerk in Charlestown. On 18 August 1863, he joined the 54th as a newly appointed lieutenant. At Olustee, Leonard was the 2nd Lieutenant of his company and not in command.
At the conclusion of the Battle of Olustee, as 2nd Lt. Leonard and his company were retiring from the field, he discovered Adjudant Manning of the 35th U.S.C.T. lying wounded and unable to retreat. So Leonard swung Manning onto his back and carried him to a point of safety.
However, when the regiment left Florida for Morris Island, South Carolina, he assumed command of Company K. He was promoted to 1st lieutenant on 31 January 1864, but did not find out about his promotion until 26 March. While at Morris Island, Leonard assumed command of companies A, I and K during temporary duty as "Boat Infantry." Leonard commanded Company K during the attack on James Island, near Charleston, S.C, and later during the Battle of Honey Hill.
On 16 May 1865, Leonard transferred to the 103rd U.S.C.T., where he served as a captain. He was discharged from the army on 16 April 1866. Born in Boston on 19 March 1843, he died in Independence, Iowa, on 16 April 1880.
The above information obtained from A Brave Black Regiment: The History of the 5th Massachusetts, 1863-1865 by Captain Luis R. Emilio.
This sword was presented by the enlisted men of Company K to 1st Lt. Andrew Leonard and is inscribed:
Presented to First Lieut. A.W. Leonard by the enlisted men of Co. K 54th Regt Mass. Vols. as a token of their regard Nov. 1864.
This was one of two swords carried by Lt. Leonard.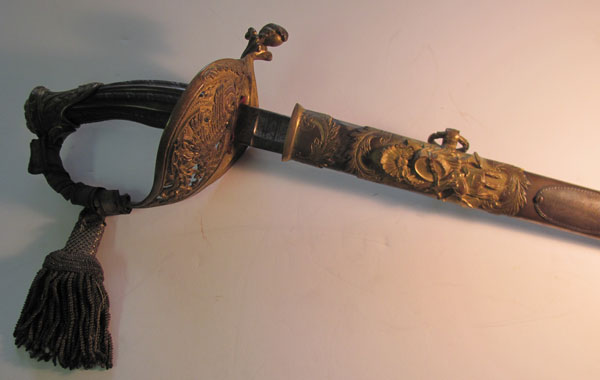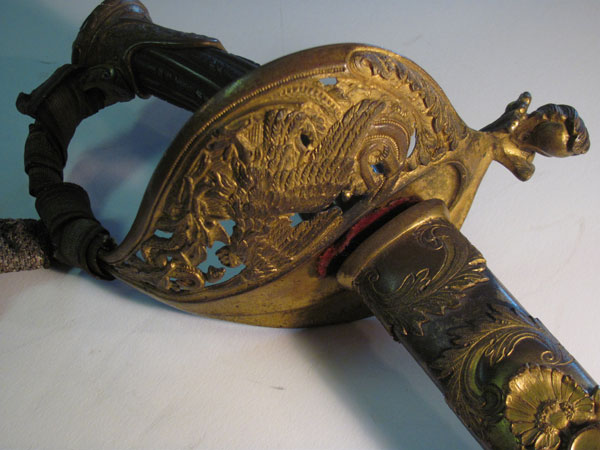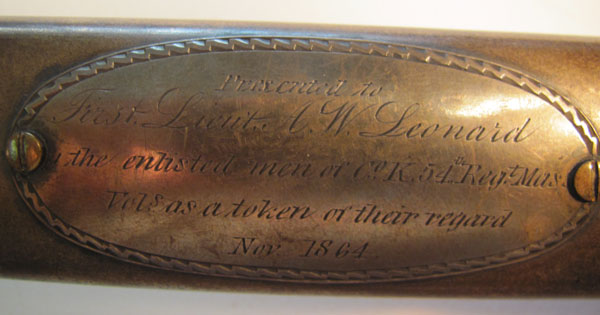 Return to the 54th Massachusetts Infantry page.
Battle of Olustee home page.