John Marion O'Berry
Company G, 4th Georgia Cavalry

The following document of John Marion O'Berry was provided by Marinell Davis. Most of this information is on a Web site created by her daughter, Sarah Celeste Cope, at http://www.geocities.com/sarahceleste/OBerrymain.htm.

Marinell Davis writes: "Notice that John signed with his mark, "X". Then, someone else wrote his name. They recorded his eye color and hair color as 'YELLOW'" !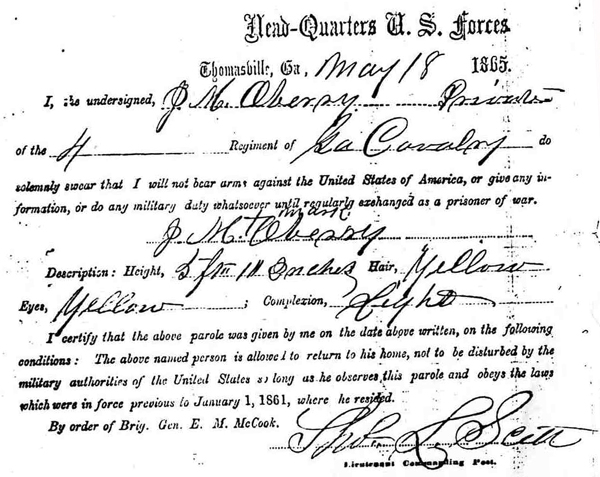 ---
O'Berry family history
4th Georgia Cavalry
Battle of Olustee home page
http://battleofolustee.org/